It is time for another wonderful edition of The Daily Random. Have a look at what we scrounged up on the Internets today and from within the recesses of my mind.
Sony Screws Up Again
We all remember Sony's DRM screwup and how they made it worse with their uninstaller. That was then. And now, well, they've done it again. It's been known that there's another piece of DRM called MediaMax. Well, that's all fine and dandy, until it was made known that there's another security problem. So Sony does the whole apology and releases another uninstaller. Another uninstaller that makes the problem worse, that is.
You can read all about it at Ars Technica.
Downloading Music is Wrong
It's no secret that the RIAA really doesn't like people downloading music for free from peer to peer services. However, the MPA are beginning a new war against evil copyright infringers. They're going after lyric sites.
The music industry is to extend its copyright war by taking legal action against websites offering unlicensed song scores and lyrics.

The Music Publishers' Association (MPA), which represents US sheet music companies, will launch its first campaign against such sites in 2006.

MPA president Lauren Keiser said he wanted site owners to be jailed.

He said unlicensed guitar tabs and song scores were widely available on the internet but were "completely illegal".

Mr Keiser said he did not just want to shut websites and impose fines, saying if authorities can "throw in some jail time I think we'll be a little more effective".
Adobe Flash Acrobat
Yes, it's finally done. Head on over to Macromedia's site. Macromedia is now assimilated into Adobe, which makes it the largest maker of design software. It has in its belt Photoshop, Illustrator, Fireworks, Flash, Dreamweaver, and Acrobat, among others. What will happen next as this fearsome design monster has finished merging?
Telus' Marketing Strategy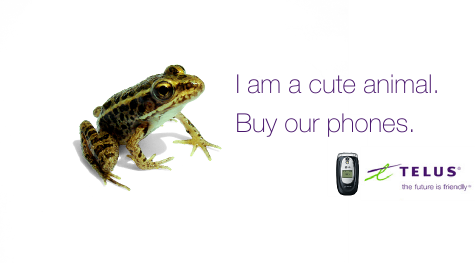 Concluding Statement
And that is all for this issue. We'll see you again some time.